Results from June indicate PV systems larger than 6kW are continuing to be increasingly popular among Australia's prospective home solar buyers.
Solar Power System Sizing
In June, nearly 83% of Australian solar shoppers using the SolarQuotes service who had a system size already in mind wanted a 6kW solar system or larger, up slightly on May. Of those, just shy of 51% wanted a 6kW system and the rest, even bigger – so it may not be long before we see 6kW+ consistently trumping 6kW in requests. As for 5kW PV systems, just 12% wanted this capacity – in June last year the proportion was 16% and in June 2018, 37%.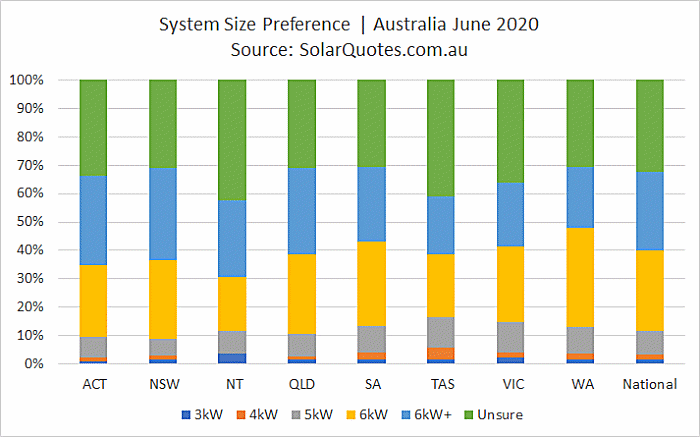 Time Frame For Solar Purchase
Interest in buying a system immediately picked up in June – 25% compared to 22% in May and 23% in April. Again in June, 98% of Australians requesting quotes were considering a purchase any time from immediately to within 3 months.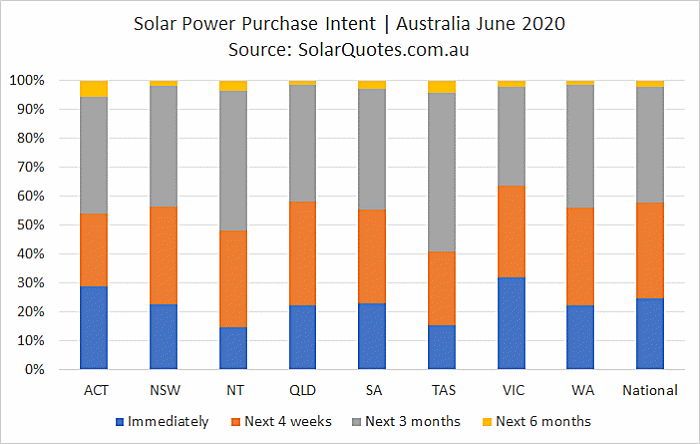 Price Vs Quality Selections
The proportion of solar buyers wanting a "top quality" (most expensive) system was just over 12% in June – same as in May – while 79% were after a PV package offering a balance between quality and cost, and 9% a good quality budget system.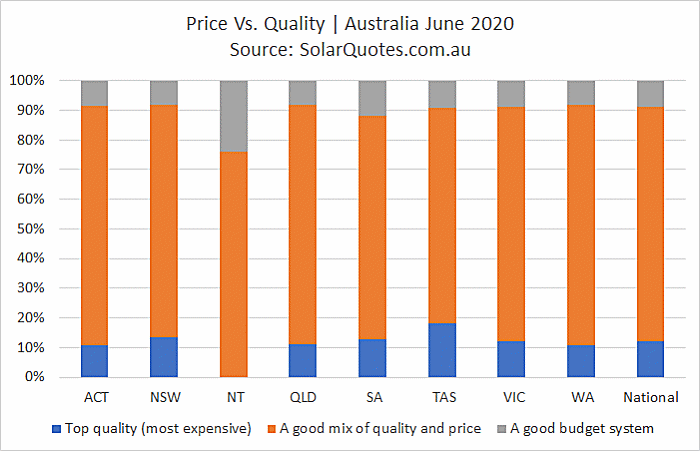 Advanced Solar Monitoring Option
Interest in optional advanced solar monitoring remained high in June -70%; same as in May and up from 67% in April.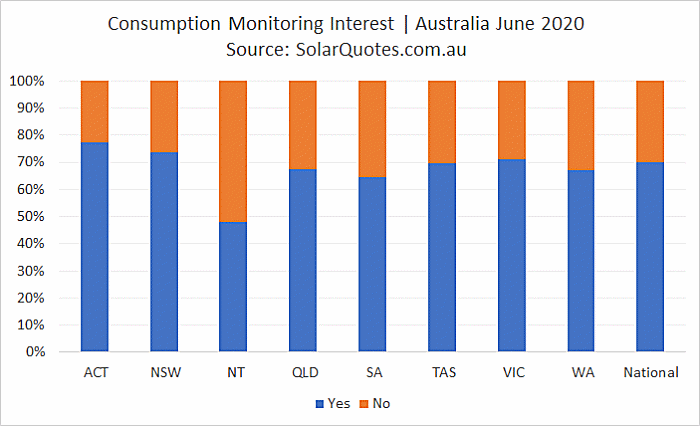 Microinverter Option
Microinverter interest was again 14% in June. A microinverter is a miniature inverter that operates with a single panel instead of the more common arrangement of a single string inverter being used with multiple solar panels.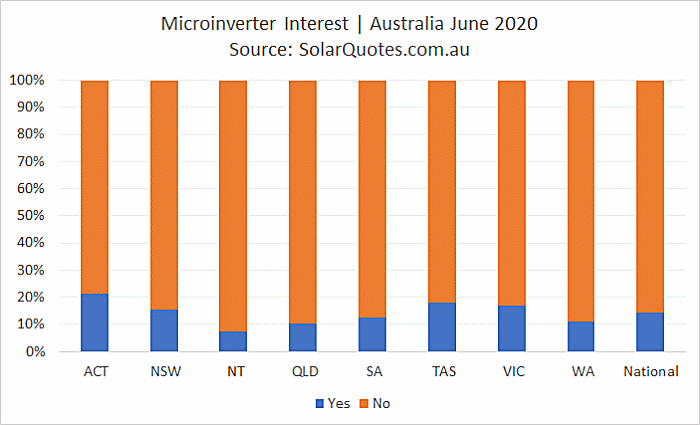 Battery Ready Solar Systems
There was a significant drop in battery ready solar system interest in June – down to 8% from May's 11% and April's 12%. While all solar power systems can have batteries fitted, for some it's easier than others and we ask this question on the quoting form to assist installation companies with system design.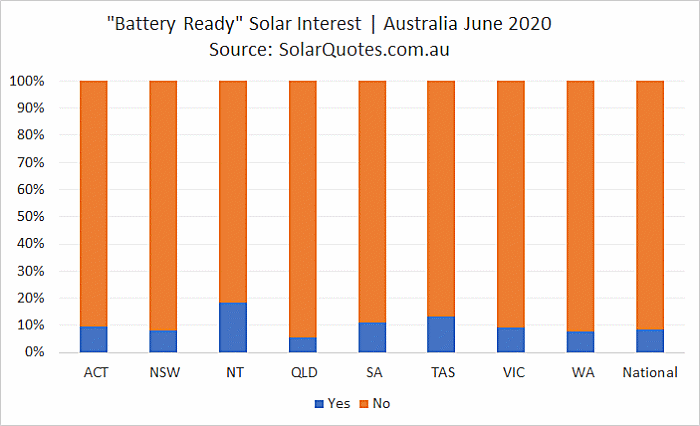 Solar And Battery Installation
Just under 9% expressed interest in a concurrent battery installation along with their solar panels in June, compared to 7% in May. This result when considered with the "battery ready" figures above indicate Australia's solar battery storage revolution is still to really kick into gear among new system purchasers.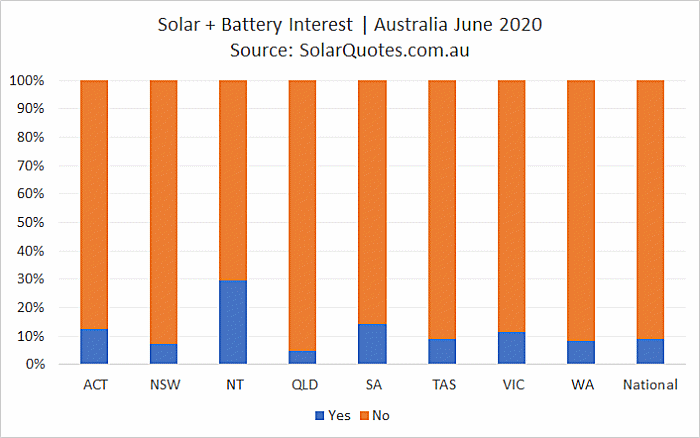 Battery Sizing
For those who were considering a concurrent battery installation and had a size (capacity) in mind, 11% wanting pricing and details on 1-5kWh energy storage system, 54% for 5-10kWh and 32% for 10kWh+. More than half of all potential battery purchasers indicated they needed advice on selecting energy storage capacity.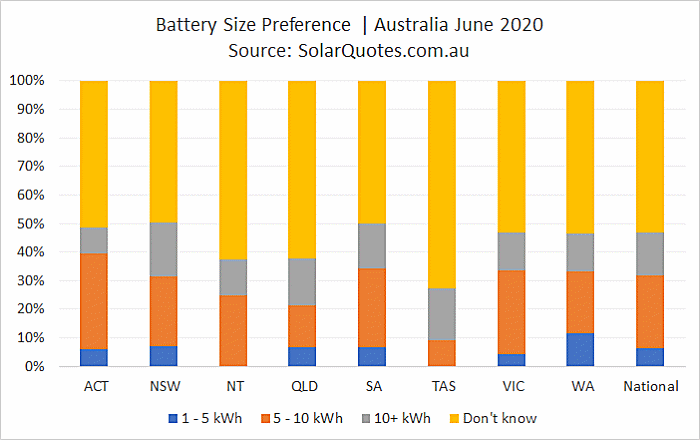 Primary Battery Application
5% wanted a battery primarily for backup (6% May and 3% in April), while 37% were wanting a battery mainly for minimising grid use (35% in May, 36% in April) and 57% for both applications (59% in May and 61% in April).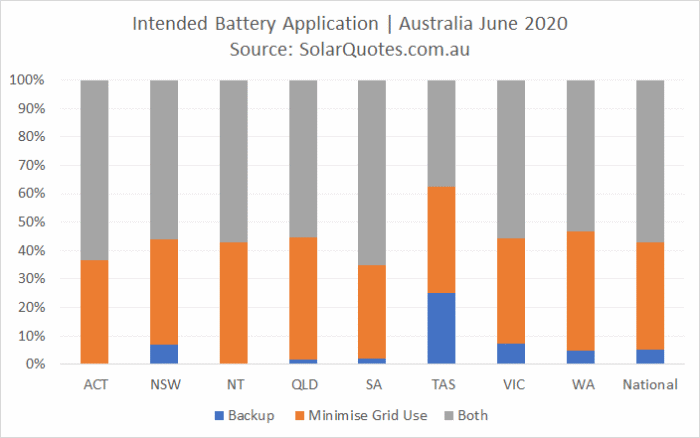 Quarterly Power Bills
Where power bill costs were indicated, 48% stated their quarterly electricity bills were between $500 and $1,000 on average, same as May.  Just under 10% were paying $1,000 or more – down on May's 11% and April and March's 12%.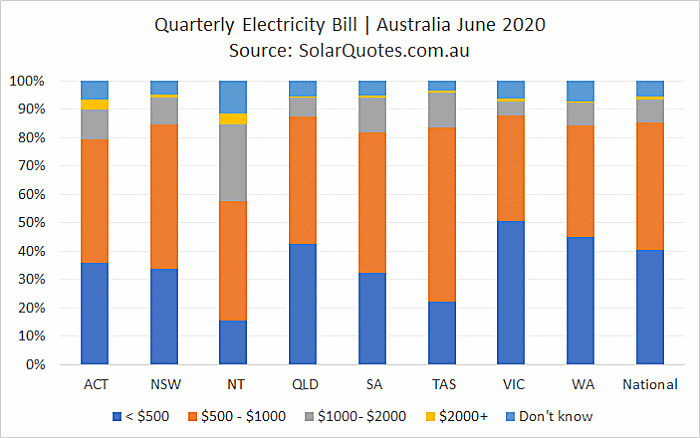 Source: Solar Quotes
REPORT: auSSII